Snow Much Fun!
Just when we start to think springtime thoughts, Mother Nature reminds us that we live in unpredictable New England! While we enjoy these last snowy days of winter, we thought you might like some snow day reading recommendations. Sometimes it's nice to remind yourself that even if you're already thinking of tulips and budding trees, a snow day can be A LOT OF FUN too! Below are some picture books that you may have missed that perfectly capture the joy of a romp in the snow.
Red Sled by Lita Judge (Atheneum Books for Young Readers, 2011) "At night, a host of woodland creatures plays with a child's red sled."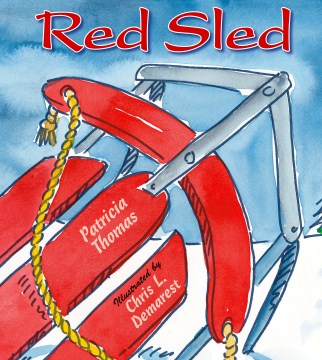 Red Sled by Patricia Thomas illustrated by Chris L. Demarest (Boyds Mills Press, 2008) "A boy and his father lift one another's spirits by going sledding on a winter's night."
Ten on the Sled by Kim Norman, illustrated by Liza Woodruff (Sterling, 2010) "Animals fall off a speeding sled one by one until only a lonely caribou is left, chasing a giant snowball that has engulfed the falling animals."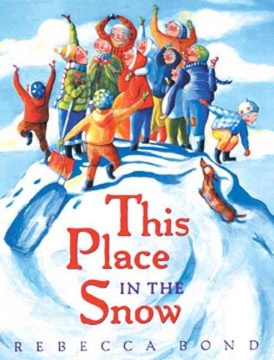 This Place in the Snow by Rebecca Bond (Dutton Children's Books, 2004) "After a night of silent snowfall, people awaken to the sound of a plow making a huge snow mound, which they work together to transform into a very special place where they all can play."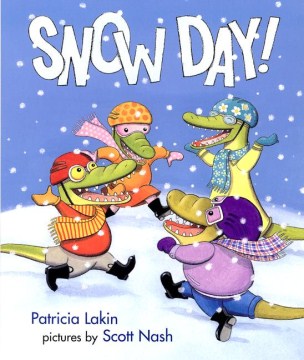 Snow Day! By Patricia Lakin, illustrated by Scott Nash (Dial Books for Young Readers, 2002) "Four crocodile friends enjoy a snowy day of sledding."
Snow! Snow! Snow! By Lee Harper (Simon & Schuster Books for Young Readers, 2009) "A father and his two sons spend a perfect day sledding together."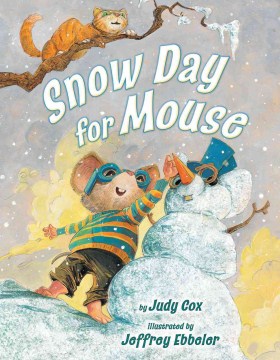 Snow Day for Mouse By Judy Cox, illustrated by Jeffrey Ebbeler (Holiday House, 2012) "On a snowy day, Mouse is swept outside where he plays in the snow, ice skates on a frozen puddle, and makes sure his friends the birds get something to eat."
A Perfect Day by Carin Berger (Greenwillow Books, 2012) "Young friends enjoy a day of sledding, snowball fights, and ice skating one snowy day in their hillside village."
The Iciest, Diciest, Scariest Sled Rider Ever! By Rebecca Rule, illustrated by Jennifer Thermes (Islandport Press, 2012) "Seven children work together to navigate their way up a steep, icy hill so that they can enjoy an exciting sled ride."
Winter Eyes By Douglas Florian (Greenwillow Books, 1999) "A collection of poems about winter, including "Sled," "Icicles," and "Ice Fishing."." What are your favorite books about playing in the snow?